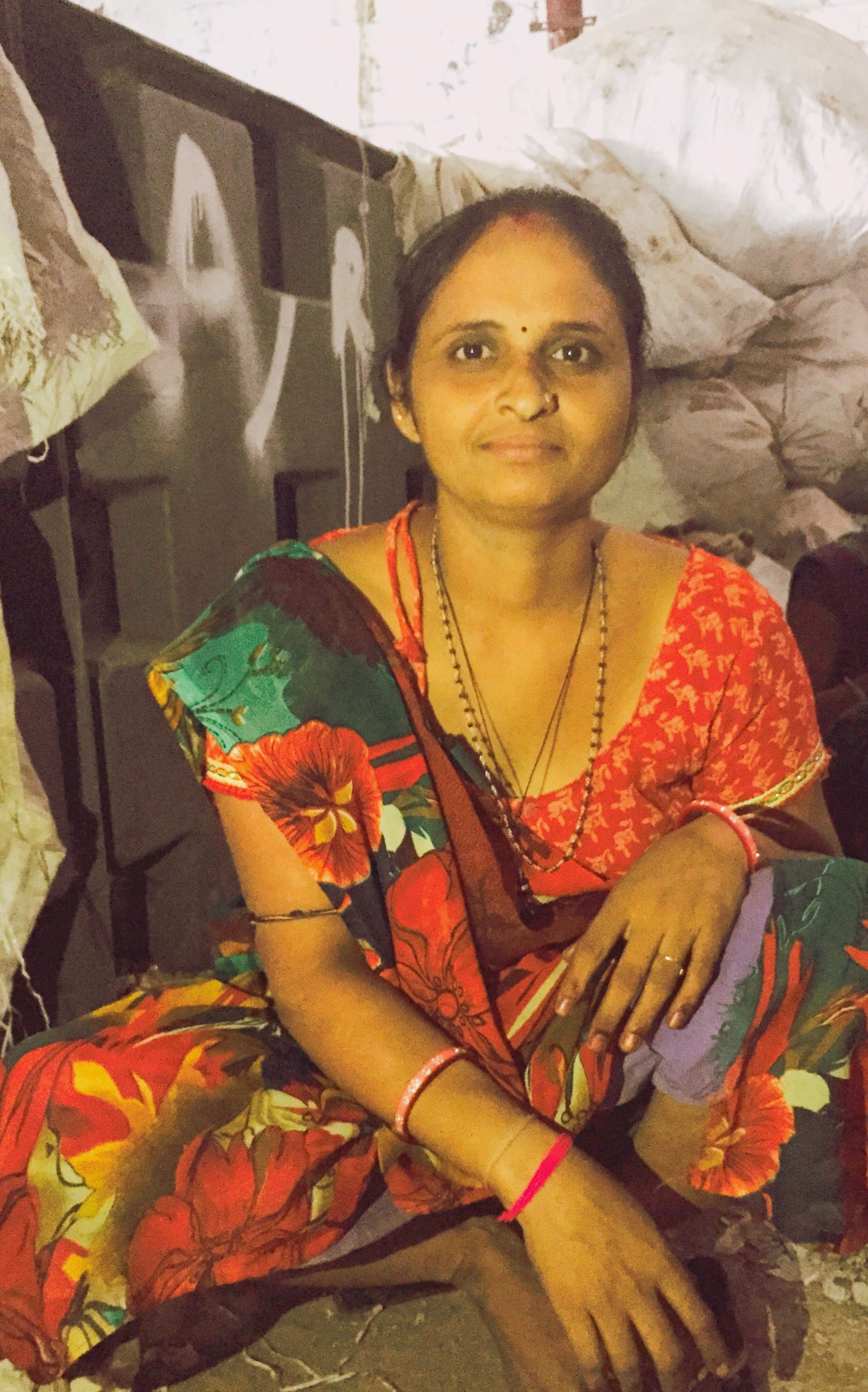 Bhanu Ben, who is thirty years old, lives in Kodiyar village near Ahmedabad. She has been working with the Let's Recycle initiative of Nepra Resource Management Pvt. Ltd for the past three years. She and her fellow mates have been cardinal in the development of Material Recovery Facility of the firm, where the dry waste items for instance - paper, plastic firm, cardboard and plastic bottles are segregated.
She is a diligent woman, who wakes up at five in the morning each day to cook for her husband and two sons. It is lovingly apprised by her that she loves to watch her sons (younger one is in 6th grade and the elder one in 9th grade) to go school before she leaves for work.
Although the women is just 5th grade pass, nevertheless, she dreams to provide the highest possible level of education to her sons and is doing everything she can to accomplish the same. Bhanu Ben expresses her gratitude to Nepra Resource Management Pvt. Ltd to help her realize her desires. Today she earns Rs. 6500+ per month. With this amount, she manages to send her elder son to both a private school and tuition.
A woman, who hardly stepped out of the house three years back, is a self reliant lady at this date. She could not resist telling that she has bought a gold ornament with the money she has been saving from her salary. She is wise enough to keep aside Rs. 1000-1500 per month as emergency fund for the family.
Bhanu Ben has more respect in the society today. She likes to boast about the certificate of recognition given to her by the firm to her neighbors and friends. She gleefully said "they acknowledge my work here."